Introducing John Barban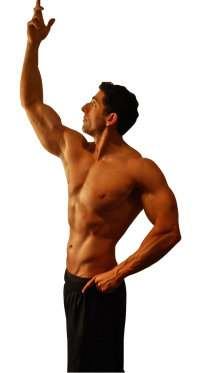 John has spent years studying the human body, exercise and nutrition. He has a bachelor and masters degree in human biology and nutrition from the University of Guelph. He went on to do more graduate work at the University of Florida where he also taught exercise physiology.
Over the past 10 years John has worked for some of the largest sport supplement companies researching and developing fat loss and muscle building products. In fact he is still a consultant for top sport supplement companies and if you've taken any effective sports supplement in the past 6 months you've likely seen some of his work.
Not only does John have the academic credentials and developed some of the best sports supplements in the industry, he has also held just about every certification you can think of including the:
- National Strength & Conditioning Association CSCS - Certified Strength & Conditioning Specialist

- American Council on Exercise Personal Trainer designation

- Canadian Society for Exercise Physiology - Certified Fitness Consultant

- Ontario Kinesiology Association - Certified Kinesiologist


John will be the first person to tell you that all the certifications in the world don't add up to a hill of beans without practical experience. It doesn't really matter what you know, it matters what you do.
This is when John learned his hardest lesson about applying all of the information he knew to his own body.
John's Transformation
John started working out in high school because he was a skinny kid and wanted to build muscle just like every other guy. John got caught up with the idea of "bulking" up and never really understood what it meant to truly be in great shape.
Long story short, he wasted decades trying to "bulk up" without ever really getting the body he really wanted. It was really frustrating considering he had a masters degree in human biology and nutrition and was developing fat burning and muscle building supplements but still couldn't get into shape!
One day he just finally had enough of "bulking up" and realized he was just plain ol' fat and not getting anywhere. He decided to start at square one and forget everything he had ever read about getting ripped and muscular.
John obsessively shifted his focus to human anatomy, genetics, psychology and attraction research in an attempt to identify what male build has been proven to create the most admiration, respect and physical attraction.
With this new open mind and countless hours of research John discovered what is now known as The Adonis Golden Ratio.
The Adonis Golden Ratio represents the perfect proportion study after study proves women are genetically and evolutionary hard wired to seek out and be attracted to and men respect because it displays the highest degree of genetic fitness.

And from there, John developed the revolutionary one of kind Adonis Golden Ratio 12 week System.
It's the program John used to complete his transformation you see here.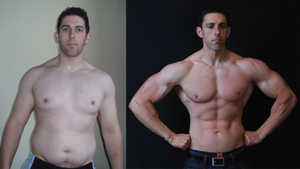 John's approach is to match your workout, your nutrition and your supplementation program to your current body shape in order to create targeted fat loss and lean muscle growth in order to reach YOUR Adonis Golden Ratio.
As your body changes so does the system and this is the key to getting fast results that will last.
The Adonis Golden Ratio System Includes:

---
12-Week Golden Ratio Training Program


This is the 12-week workout program that is designed to work with your body.

Adonis Golden Ratio Nutrition Program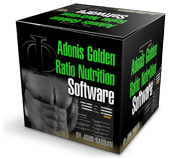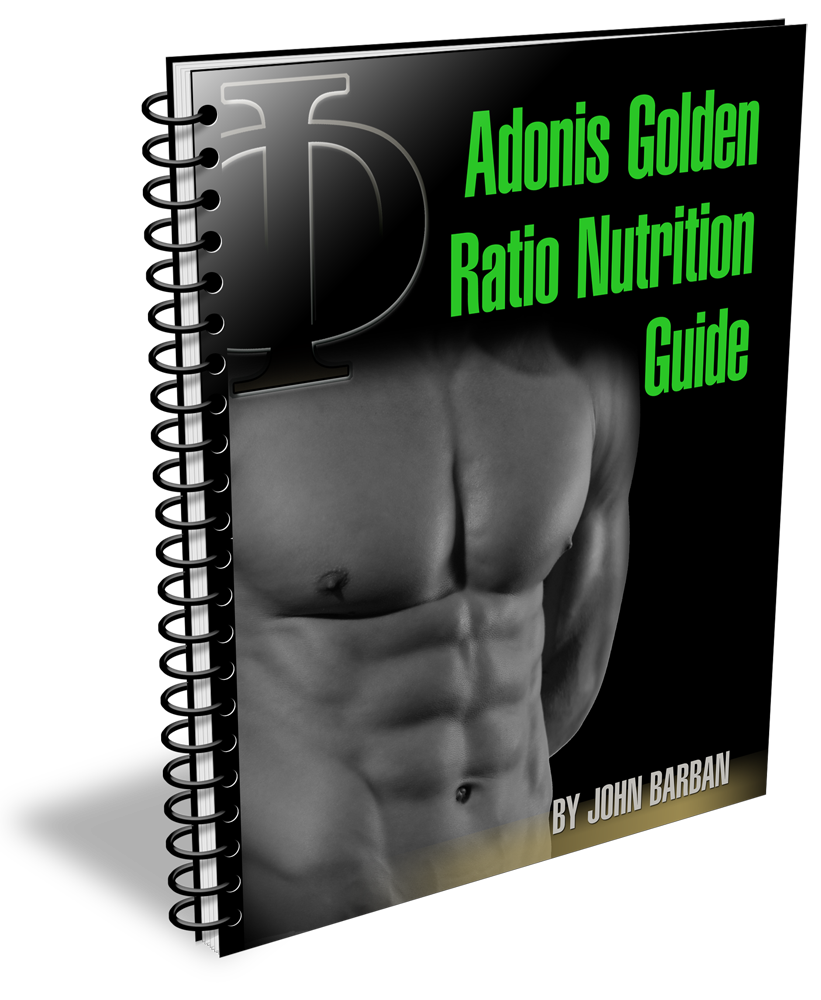 A fully customized nutrition program that shows you exactly what you should be eating for your body type to maximize both muscle growth and fat loss at the same time. Yes this can be done if you know how to do it!
Adonis Golden Ratio Supplementation Guide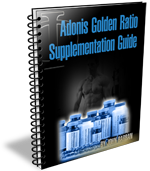 The effective use of the right supplements can change average results to phenomenal results. Just like the training and nutrition program supplements can be amazingly effective if you choose the right ones for your body type.
---